Frequently asked questions
Our FAQs are the fastest way to get answers to your questions related to you Volopa business account.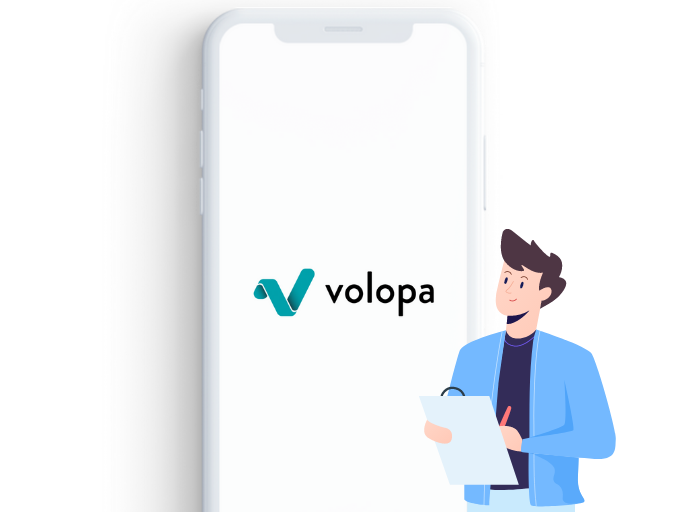 How do I activate my Volopa Mastercard?
You can activate your card using the app or online. Within the 'Action' menu, select 'Activate Card' and confirm by tapping the 'Activate Card' button. Your card will be activated instantly. Your card PIN number will be displayed on screen once your card is activated.
Is my Volopa card contactless?
Yes. You can make contactless payments at any merchant terminal which accepts this at home and abroad.
Yes. Volopa is authorised by the UK Financial Conduct Authority (FCA Number 554549) to carry out payment services. The card is issued by Moorwand Financial Services Limited pursuant to a licence by Mastercard International.
What is my base currency?
The base currency of your card will either be GBP or EUR. This is identified in the Prepaid Cards dashboard of your online account.
What is the Volopa Mastercard Prepaid Card?
The Volopa card is a multi-currency prepaid payment card. A prepaid card is not linked to a bank account, and you can only spend money that you have already topped-up onto the card providing you with an increased level of control over your expenses. Your Volopa card can hold and spend in up to 14 local currencies. All currency is converted on the card at the real market exchange rate without incurring hidden fees. When spending abroad at a merchant that accepts Mastercard or withdrawing cash from an ATM, the card reader will automatically detect that you have the local currency on the card and take payment in that currency for the value of the transaction. You will not incur foreign transaction charges typically associated with using a debit or credit card abroad. It is like having 14 local cards in your wallet. You can also use your Volopa card in currencies outside of the 14 local currencies as long as you have the base currency on the card.
Where can I see my card PIN?
You can see your PIN by logging into your Volopa app or Volopa online account.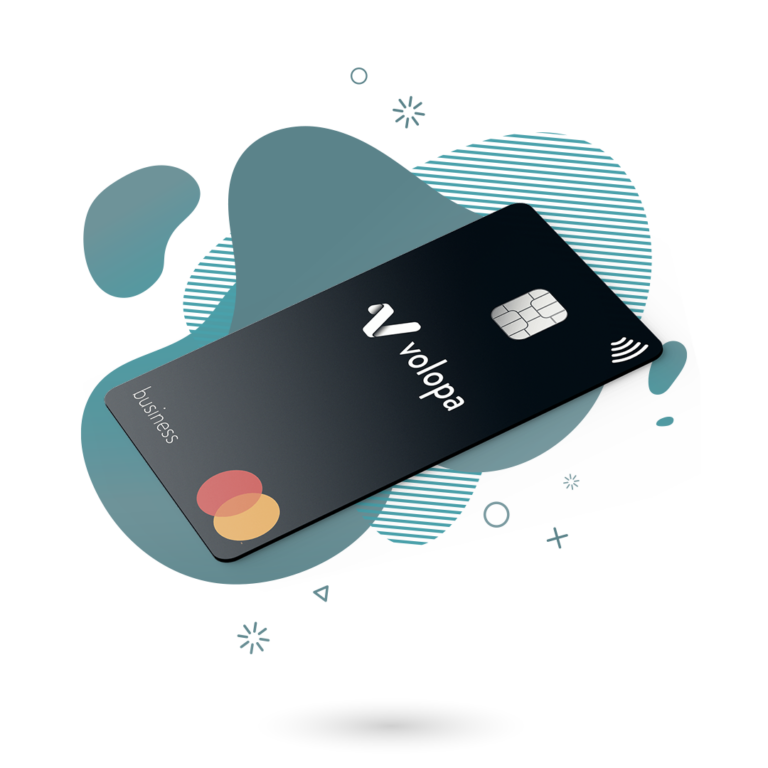 Can I get back money loaded onto a card or Company Wallet?
Yes of course. Simply unload currency balances to the Company Wallet and e-mail support@volopa.com or call our customer support team.
You can temporarily freeze and unfreeze your card using the Volopa app or online account. Freezing your card will prevent any transactions from being made on the card while the card remains frozen. You can unfreeze the card at any time if you want to continue using it.
Within the Volopa app select 'Action' menu, select 'Card Controls' and tap 'Freeze Card'. Your card will be instantly blocked. You can unblock your card at any time by taping on 'Unfreeze Card'.
Within your online account go to the Prepaid Cards Dashboard select 'Prepaid Cards', select 'Action', select Manage Card and select 'Freeze'. Your card will be instantly blocked. You can unblock your card at any time by selecting 'Unfreeze' 
You can also report your card as lost or stolen which will permanently block the card.
How do I change my card PIN?
You can change your PIN at any ATM machine that provides this service. You will be asked to enter your existing PIN and to select a new PIN. Please choose a PIN that can't be easily guessed by anyone else – E.g. don't use 1111, 1234 or your date or birth.
Your card can only be loaded by either the Primary or Corporate Administrator. Your card can be loaded 24/7 and funds will appear instantly on your card balance.
Is my money safe with Volopa?
Volopa holds client money in accordance with the UK Financial Conduct Authority's (FCA) Client Money rules. Client money is held separately from the company's money in designated Client Trust Accounts with an EU regulated bank.
Is there a minimum card load amount?
There is no minimum load amount.
What are the hours of the Volopa Customer Support team and how can I get in touch?
Our Customer Support team is here to help Monday to Friday, from 9am to 5pm GMT. You can get in touch on 0333 400 1287 or email support@volopa.com
Where can I find your Privacy Policy?
We take great care in the way that we manage and use your personal data. Your data is always kept secure and handled in compliance with the General Data Protection Regulation (GDPR).
You can find our full privacy policy here.
Where can I find your Terms and Conditions (T&Cs)?
Our terms and conditions can be found here.
Can I transfer money to another Volopa cardholder?
No, funds can only be returned to the Company Wallet.
How do I convert currency?
Employees with account roles of Primary Administrator, Corporate Administrator or Business User can exchange instantly between currencies on cards 24/7 using the app or online account. Within the "Action" menu, select "Exchange Currency". Select the currency and amount that you would like to exchange. We will show you the exchange rate and amount of currency that you would be selling and buying before you accept the transaction. The new currency will appear instantly on the relevant cards ready to use.
How do I open an account?
You can sign up online here. We will need to carry out some checks to verify certain details before we can set up your account.
How long does it take to set up my account?
Typically, we aim to have your account set up within 72 hours once we have received all the required information and documentation.
Where can I find your Terms and Conditions (T&Cs)?
Our terms and conditions can be found here.
How can I close my Volopa account?
For regulatory reasons, we can only permanently close accounts which haven't been used in the past 5 years. However, we can always deactivate an account for you.
If you wish to do so, please contact our Customer Support team.
How do I delete a recipient?
Within the Recipient List, click on a Recipient, tab to the bottom of the page and select 'Remove Recipient'.
Where can I see details of my previous International Payments?
Within the Payment History section of your online account, you can view all your completed and pending International Payments.
Why was my Volopa account deactivated?
Your account may have been blocked for several reasons. This could include suspicious activity having been detected on your account or if you have signed up for multiple accounts.
If your account has been blocked, please contact our Customer Support team.
How do I know when my International Payment is complete?
When the international payment has been sent the status in your online account will be updated to 'Complete'
How do I make an International Payment?
When logged into your online account select 'International Payments' in the left-hand vertical menu, select 'New Payment', select the number of recipients, select 'Next', input the data in 'Create Payment', select 'Next' and then confirm the Payment. For more details see the User Guide "How to Send an international payment.
How do I pay for my International Payment?
You instruct your bank to transfer the funds to the Volopa client money account. Details of our bank account will be shown in your online account when you complete an international payment. They will also be provided in the international payment e-mail confirmation.
How long will my International Payment take?
The length of time it will take for an international payment to be received will vary by country.
What are the minimum and maximum amounts per payment?
There is no minimum or maximum amount although an online limit may be set which will require you to call us for larger transactions. As you use the account and your relationship with Volopa grows this online limit can be increased.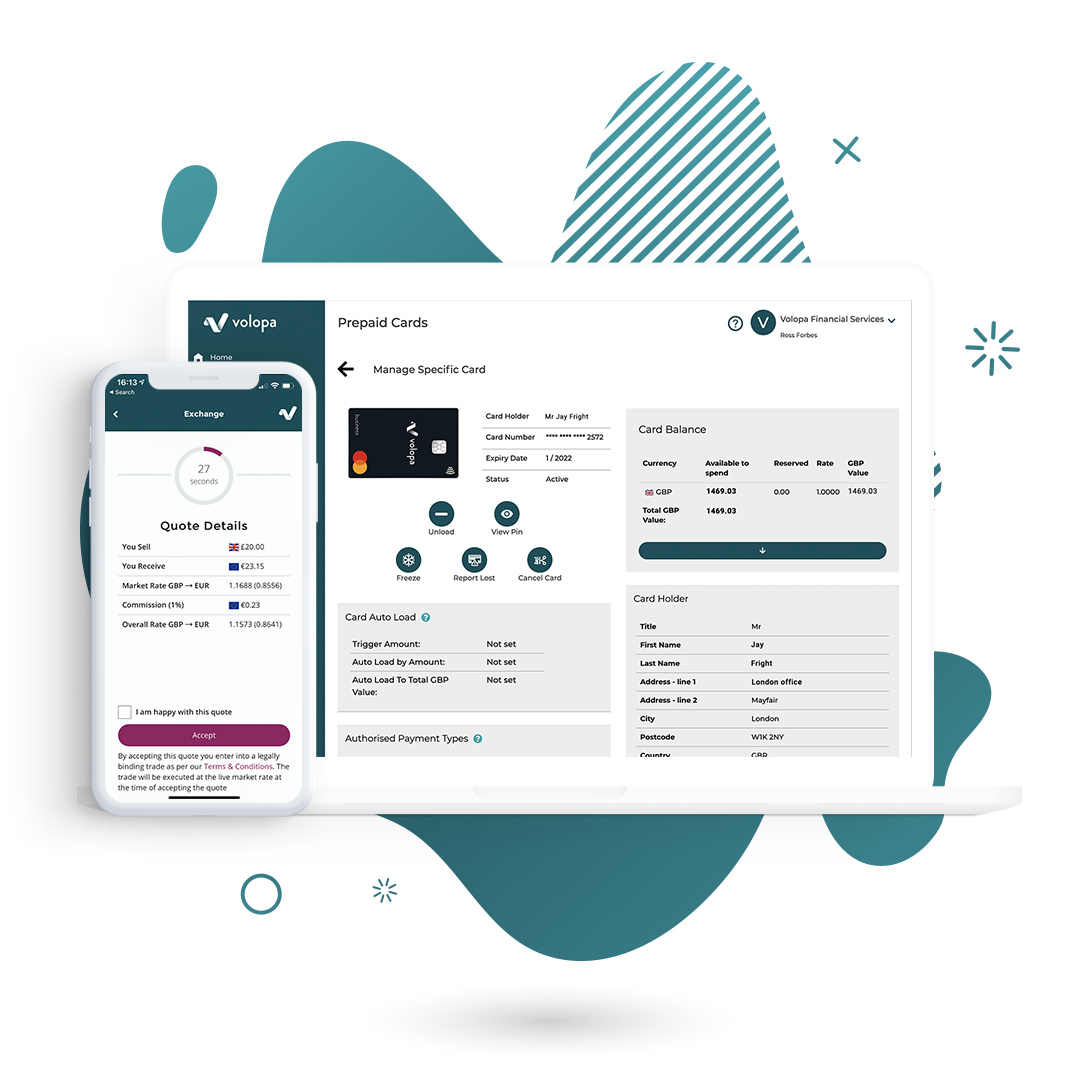 What fees and charges are there for making an International Payment?
Your total fee will not exceed 1% of the value of the transaction plus Payment Fee. These will be disclosed before you confirm the international payment transaction.
Focus on the work that counts
Do business the Volopa way